Texas Cedar, Juniperus ashei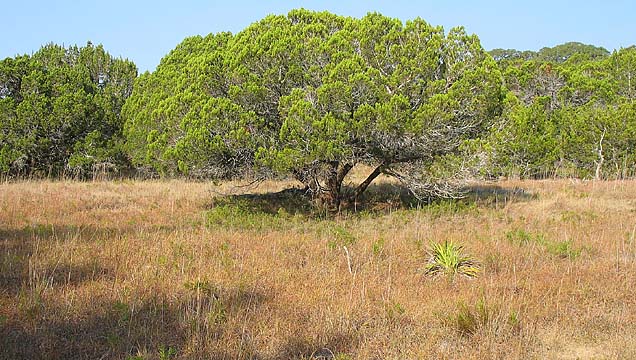 Cedars at the peak of the summer 2006 drought. The native grass had burnt to orange,
but there is relatively more green around the large cedar.
Large numbers of cedars, both large and small, are present on our land.

Highly recommended reading:
Elizabeth McGreevy Seiler's "UNTWISTING THE CEDAR — the myths & culture of the Ashe juniper tree."
---
Plant Resource Center Home Page — Flora of Texas — Hays County Flora