To Plant Resources Center Home
Melissa DeVarney's 10,000th specimen preparation (July 8th, 2015).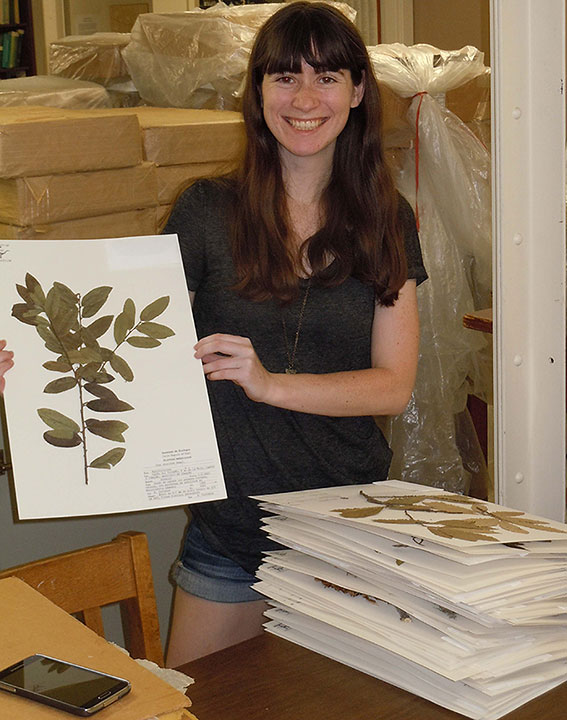 Melissa DeVarney has prepared (glued and, as necessary, sewn and taped) 10,000 specimens in the Plant Resources Center, first as a student worker and more recently as a part-time employee. Here she holds specimen 10,000 (an Ilex from Hidalgo, Mexico).