The following pages have basic information on pollinators, especially native bees, and their conservation in Texas. They're intended for landowners, naturalists, environmental educators and citizen scientists.
You may download pollinator conservation and survey pamphlets or ID guides and posters for educational purposes. Please, give the appropriate attribution as written on posters, photos or reference sections. Thank you.
For information, please contact Laurel Treviño, Outreach Program Coordinator, Jha Lab, Integrative Biology (BIO 401), ltrevino@austin.utexas.edu, (512) 232-3521.  Mailing address: The University of Texas at Austin, College of Natural Sciences, 1 University Station G2500, Austin, TX 78712.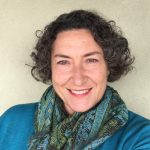 Enjoy learning about native bees and butterflies and help conserve these important pollinators in Texas!
See the TPWD website for more information on Texas pollinator management and helpful guides.