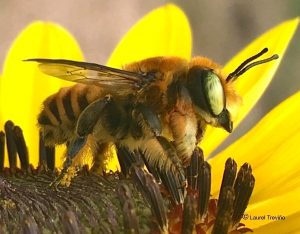 Tax Appraisal for Landowners: the Texas Parks and Wildlife Department Non-game and Rare Species Program has guidelines  to develop 'native pollinator management plans'. These differ from bee-keeping guidelines for honeybees. We encourage landowners to contact TPWD biologists or USDA-NRCS  providers regarding wildlife management plans; and their county's Central Appraisal District office regarding tax reduction. Property owners may qualify for agricultural tax appraisal based on wildlife management if they implement 3 of 7 practices described in the 1-D-1 (Open-Space) form to help sustain populations of wild animals, such as pollinators:
Provide shelter, water, or food (see 'Texas prairie plants for native bees' bottom)
Control habitat, erosion, or predators
Do population censuses (also see 'Texas Pollinator Guides' sub-page)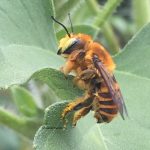 Landowners who choose to do population censuses are encouraged to adopt these standardized guidelines, which the Jha lab created to facilitate surveys. Below, we supply: Pollinator survey instructions, data sheets, and an ID guide. We can also analyze survey results to visualize trends and gauge management success – a valuable component of annual reports required by tax appraisers – if data are uploaded to our Pollinator Survey , emailed to ltrevino@austin.utexas.edu or mailed (below).
Pollinator Habitat Surveys & Management.pdf (3 pp. double-sided)
Survey Data Sheets.pdf (4 pp. double-sided)
Texas Bee ID Guide.pdf (4 pp. double-sided, short edge bind)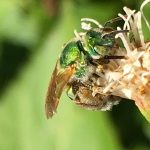 For more on pollinators & tax valuation: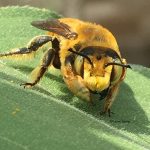 Naturalists, Citizen Scientists, and Educators may download these leaflets for use in the classroom or field. To ID pollinators in your area, find a local guide in the 'Texas Pollinator Guides' sub-page.
Laurel Treviño, Outreach Program Coordinator                                                                                                                The University of Texas at Austin – College of Natural Sciences
1 University Station G2500, Austin, TX 78712                                                                                          ltrevino@austin.utexas.edu