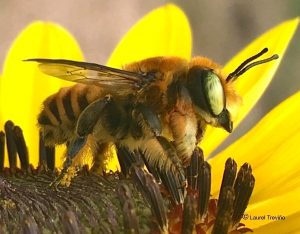 Tax Appraisal for Landowners: the Texas Parks and Wildlife Department Non-game and Rare Species Program has guidelines  to develop 'native pollinator management plans'. These differ from bee-keeping guidelines for honeybees. We encourage landowners to contact TPWD biologists or USDA-NRCS  providers regarding wildlife management plans; and their county's Central Appraisal District office regarding tax reduction. Property owners may qualify for agricultural tax appraisal based on wildlife management if they implement 3 of 7 practices described in the 1-D-1 (Open-Space) form to help sustain populations of wild animals, such as pollinators:
Provide shelter, water, or food
Control habitat, erosion, or predators
Do population censuses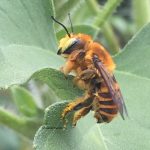 Landowners who choose to do population censuses are encouraged to adopt these standardized guidelines, which the Jha lab created to facilitate surveys. Below, we supply: 1. Pollinator survey instructions, 2. Data sheets, and 3. ID guide. We can also analyze survey results to visualize trends that gauge management success, which can be a valuable component of annual reports required by tax appraisers, if the data are mailed (below), uploaded to our online Pollinator Survey or emailed to: ltrevino@austin.utexas.edu
Pollinator Habitat Conservation Surveys.pdf (3 pp. double-sided)
Survey Data Sheets.pdf (4 pp. double-sided)
Texas Bee ID Guide.pdf (4 pp. double-sided, short edge bind)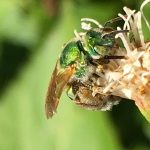 For more on pollinators & tax valuation: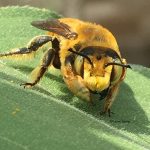 Naturalists, Citizen Scientists, Educators and Landowners may download these leaflets for use in the field or classroom.
Laurel Treviño, Outreach Program Coordinator                                                                                                                The University of Texas at Austin
College of Natural Sciences
1 University Station G2500
Austin, TX 78712