This page was made by Laurel Treviño M., Outreach Coordinator of the Jha Lab at UT Austin with supervision from Dr. Shalene Jha. For questions, comments or corrections, please, contact me (scroll down to Public Engagement).
NEWS –
5-20 United Nations World Bee Day https://www.un.org/en/observances/bee-day#
UT Bee Campus USA was certified on June 2, 2020 (see Public Engagement below).
UT Biodiversity Center June 21, 2020 "Nesting isn't just for the birds" blog about nest-building leaf-cutter bees
BBC Radio Science in Action interviewed Dr. Shalene Jha on "Learning about bees through paternity tests for fruits" April 5, 2018  https://www.bbc.co.uk/programmes/p063dg1g
The Herald Democrat, January 2018, reported on the Native Prairie Restoration for Pollinators, a collaborative project between Dr. Elinor Lichtenberg, Dr. Shalene Jha (UT Austin) and Dr. Kristen Baum (Oklahoma State).
The Daily Texan of The University of Texas at Austin featured "Small bees can pull their own weight in pollination" Nov. 16, 2017. http://dailytexanonline.com/2017/11/16/small-bees-can-pull-their-own-weight-in-pollination
UT News, of The University of Texas at Austin featured a study on the secret sex lives of trees in which tiny bees play a big role, Nov. 6, 2017. https://news.utexas.edu/2017/11/06/tiny-bees-play-big-part-in-sex-lives-of-trees
National Public Radio, Science Friday interviewed Dr. Jha on native bees:
https://www.sciencefriday.com/segments/the-secret-life-of-tiny-bees 
https://www.sciencefriday.com/articles/the-glittery-jewels-of-the-bee-world
Texas Standard & The Source discuss bumble bees (Molecular Ecology, 2015)
http://www.texasstandard.org/shows/05202015/why-you-should-care-about-homeless-bees
http://tpr.org/post/source-plan-pollinators
Huffington Post reported on sustainable coffee (Bioscience 2014)
http://www.huffingtonpost.com/2014/04/29/sustainable-coffee_n_5175192.htm
The New York Times reported on California bumble bee research (PNAS 2013)   http://www.nytimes.com/2013/06/15/opinion/greedy-gardeners.html?_r=0
NPR All Things Considered discussed shade coffee pollinators (PNAS 2010)
http://www.npr.org/templates/story/story.php?storyId=129800164
NPR Talk of the Nation – Science Friday discussed shade coffee seed disperser research (Current Biology 2008). http://podcastdownload.npr.org/anon.npr-podcasts/podcast/510221/98746665/npr_98746665.mp3
PUBLIC ENGAGEMENT
Laurel Treviño Murphy is Outreach Program Coordinator for the Jha Lab. You can contact her at ltrevino@austin.utexas.edu or (512) 232-3521. Mail: The University of Texas at Austin, College of Natural Sciences, 1 University Station G2500, Austin, TX 78712
Lab members share their research and public engagement activities.
The UT Biodiversity Center, in collaboration with the Jha Lab, offers much information on native pollinators and bees. See their June 21, 2020 blog about nesting leaf-cutter bees done by Laurel Treviño.
UT Bee Campus USA became a reality on June 2, 2020! Laurel Treviño and Shalene Jha worked with the UT Bee Campus committee since 2018 to attain Bee Campus USA certification from the Xerces Society. The photo below shows committee members (left-to-right) Jill Parrish (UT Sustainability Center – Green Fund), Richard Zhang (Beevo student beekeepers), Laurel Treviño (Jha Lab), Jen Hrobar (Landscape Services Office), Nancy Moran (FRI 'Bugs in Bugs'), Jack Rouse & Emily Mitchell (Beevo).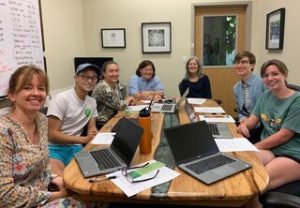 UT members collaborate on at least 10 research-based education and public engagement activities that focus on pollinators. UT offers 14 non-academic and credit courses that include pollinators in their syllabi. UT field-lab and biological-station directors coordinate research and educational projects involving pollinators, and 4 websites inform the general public about native bees. We even take our Longhorn bees to the rodeo!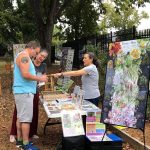 In 2018 and 2019, the S.A.L.E. Ranch Rodeo Scholarship Committee, who funds CNS undergraduate scholarships, invited the Jha Lab to represent Integrative Biology at the San Antonio Rodeo Texas Wildlife Expo. Laurel Treviño and several undergraduate and post-doc volunteers showed thousands of visitors that native bees are part of the state's wildlife!
Photo: 2019 Monarch Fest, San Marcos, TX
In 2018 and 2019 Laurel taught "Native Bees of Texas" at the Lady Bird Johnson Wildflower Center. The half-day workshop includes lab and field components in addition to slide-based lecture. 20 adult students enthusiastically participated in each class, where observing native bees through scopes and in the Wildflower Center gardens were the highlights. It formed part of the 2018 and 2019 TPWD Pollinator Bioblitz!
UT Pollinator Blitz 2017 was a success thanks to master naturalists, gardeners, CNS & UT Sustainability Office staff who came to learn about native bees. Survey photos were posted on #TXpollinators iNaturalist. Co-organizers of our campus event were Karen Bishop (NWF), Johnnie Smith (TPWD) and Laurel Treviño (Jha Lab).  TPWD Pollinator Blitz 2017; https://www.inaturalist.org/projects/2017-texas-pollinator-bioblitz
UT Austin Sustainability Week, Pollinator Garden & Orchard Tour was led by Jen Hrobar of Landscape Services and Laurel Treviño of the Jha Lab in 2017 – photos
UT Environmental Science Institute Scientist in Residence Program graduate student Megan O'Connell worked with teachers and students of Laurel Mountain Elementary School, Round Rock ISD to educate students on pollinator gardens and Jha Lab grad students helped install one! https://www.youtube.com/watch?v=XQ_agd1bjh4
Boy Scouts Event Summer 2017
UT – ESI Hot Science-Cool Talks, Dr. Shalene Jha Spring 2017

      
Waller Creek Conservancy/Animal Facts Club, Jha lab & LBJWFC 2016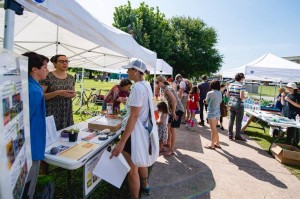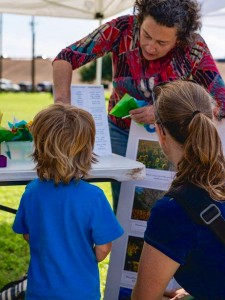 Sara, Laurel, Megan, Kim lead outreach activities at Laguna Gloria 2015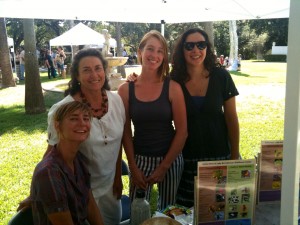 Pollinator Nature Nights at Lady Bird Johnson Wildflower Center. The Jha Lab has hosted a table with educational exhibits and activities every year since 2015.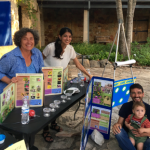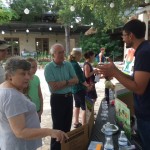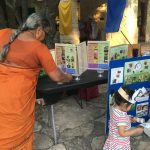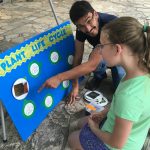 CNS Family Day Shalene Jha 2015